The Renzulli Learning System
Renzulli Learning System is an interactive online system that provides a personalized learning environment for students, resulting in increased engagement and higher academic performance.
The system quickly identifies student academic strength areas, interests, learning styles, and preferred modes of expression, and then matches each student with thousands of personalized, high interest, engaging educational activities and resources. Renzulli Learning enables teachers to easily differentiate instruction and increase student motivation.
Research shows that Renzulli Learning System Benefits All Students including:
Gifted and Talented Students

High Achieving Students

At Risk Students

Students with Special Needs
Renzulli Learning supports the development of 21st Century Learning Skills for all students, including: communication, collaboration, creative problem solving, and critical thinking. The system has been used by millions of students across the globe, consistently increasing engagement which research demonstrates will lead to higher achievement.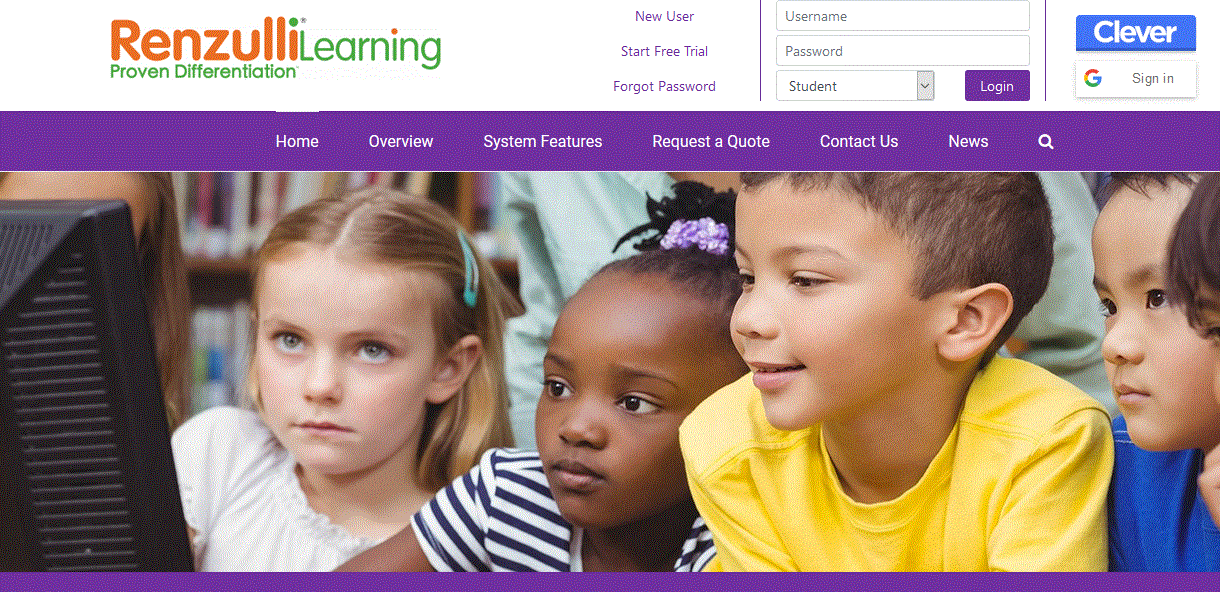 University Partnership Program
Renzulli Learning has worked with universities around the globe to bring the methodologies of Joe Renzulli and the power of the Renzulli Learning System into the hands of their educational students.  We are delighted to partner with accredited schools of education to provide free access to our system and online training for teacher certification candidates.
Participating institutions are provided with Teacher licenses for each student teacher for the duration of their student teaching experience, along with licenses for each student they instruct.  We will provide online demonstrations and training in Renzulli teaching methods and the Renzulli Learning system upon request.
---
If you are interested in the Renzulli Learning System and would like to subscribe, contact this company, and provide them with the promotion code: RLS-ICIE, or contact the ICIE to manage your order. e-Mail:

This email address is being protected from spambots. You need JavaScript enabled to view it.
---