Inventing New Creative and Critical Thinking Strategies
Don Ambrose
Rider University in Lawrenceville, New Jersey, USA
Creative and critical thinking strategies can help students, educators, and leaders strengthen their learning, motivation, and decision-making processes. Some strategies are well known and have been in use for a long time. Some others are not well known but have strong potential as learning and research tools. But we can do much more. Interdisciplinary exploration reveals concepts that can be turned into new creative and critical thinking strategies. This session provides the results of such an exploration, which has encompassed the conceptual terrain of more than 30 academic disciplines and professional fields. Strategies invented during this exploration include the invention machine, metapattern analysis, personal responsibility determination, intellectual spectrum interpretation, worldview analysis, chaos-complexity-order analysis, moral-legal overlap, collecting luminous elements, and WICS analysis, among many others. In this session you will learn the purpose and rationale for use of these strategies, their implementation procedures, and examples of their application to various topics.
---
Pedagogies of the Possible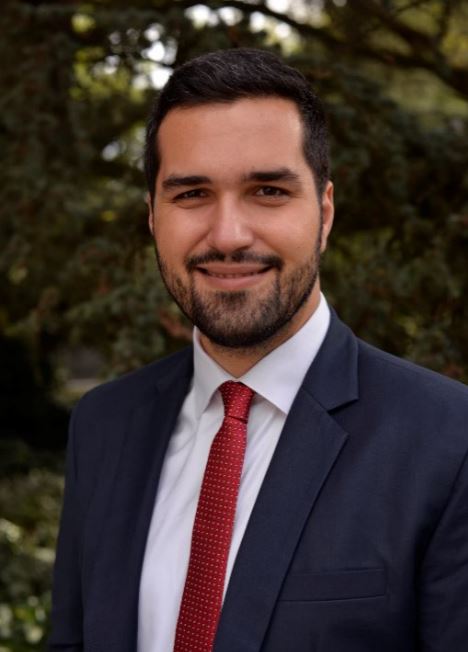 Webster University Geneva, 
Switzerland 
This talk will focus on the ways in which possibilities are being cultivated or, on the contrary, hindered in the process of schooling. The notion of pedagogies of the possible refers, in this context, to those forms of education that make us sensitive to differences in perspective and cultivate reflective dialogues among them. In proposing this notion, I am building on the psychology and philosophy of a diverse group of thinkers, from Lev Vygotsky and John Dewey to Paulo Freire and Jerome Bruner. I argue that possibility should be placed at the centre of education and discuss the many opportunities but also the challenges associated with developing such pedagogies inside and outside the classroom.
---
On the Power of Vision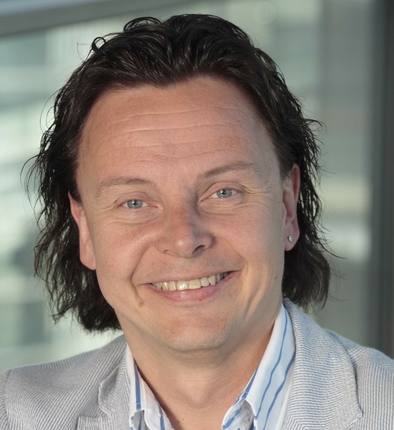 InterDigital, USA, Finland
Intuitively a vision of the future is a mental picture of the result you want to achieve – something that is so clear and strong it will help make that result real. A powerful vision inspires action, pulls in ideas, and brings people and other resources together. It inspires individual creativity and organizations to commit and excel. Therefore, a vision for the future is vitally important for creative companies as it builds a strategic horizon against which short- and long-term organizational goals and objectives can be measured. Visionary leadership has built many of the world's most valuable and admired companies. Is there a science behind a powerful vision? What is the role of vision in entrepreneurship? Can a good vision be created systematically?  Why are visionary leaders so rare? Dr. Henry Tirri will explore these issues, especially in the context of innovative technology companies

.
---
Why and How to Evaluate Mathematical Creativity in Primary School?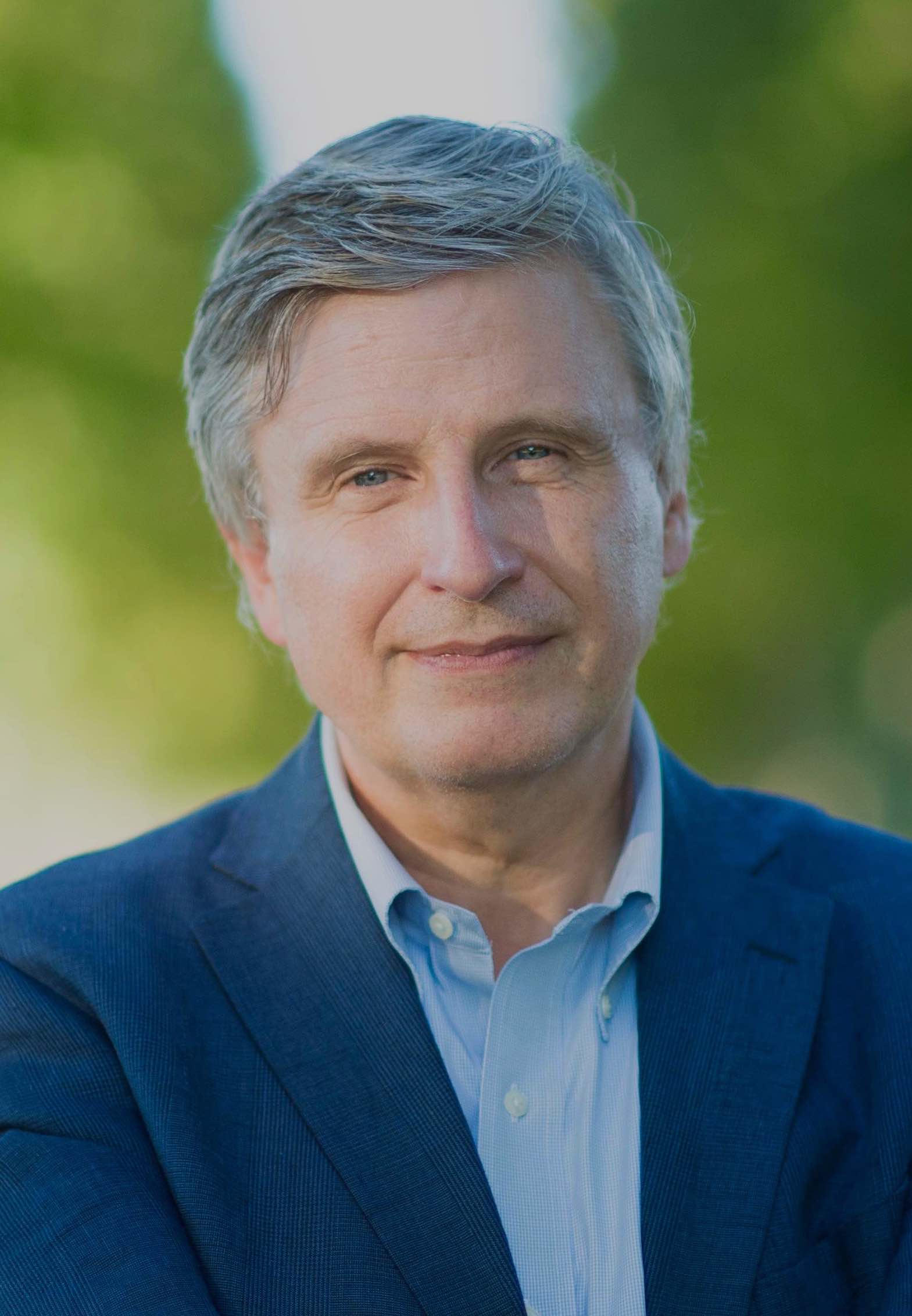 Jacques Grégoire
Catholic University of Louvain (UCL); Belgium
Mathematical creativity is considered an essential skill for research. In this presentation, we will present several arguments for the development of mathematical creativity in primary school. To value mathematical creativity in primary school, it's important to evaluate it. Measuring students' mathematical creativity in a standardized way should provide useful information to administrators and teachers in their classrooms. This information should be used to adapt curricula and teaching methods to promote the development of creative thinking in mathematics. But how to conduct a valid assessment of the mathematical creativity of primary students? From the example of the computerized test we developed, we will discuss the main methodological and metric issues raised by this evaluation.
---
Thinking Outside the Disciplines: Interdisciplinarity and Creativity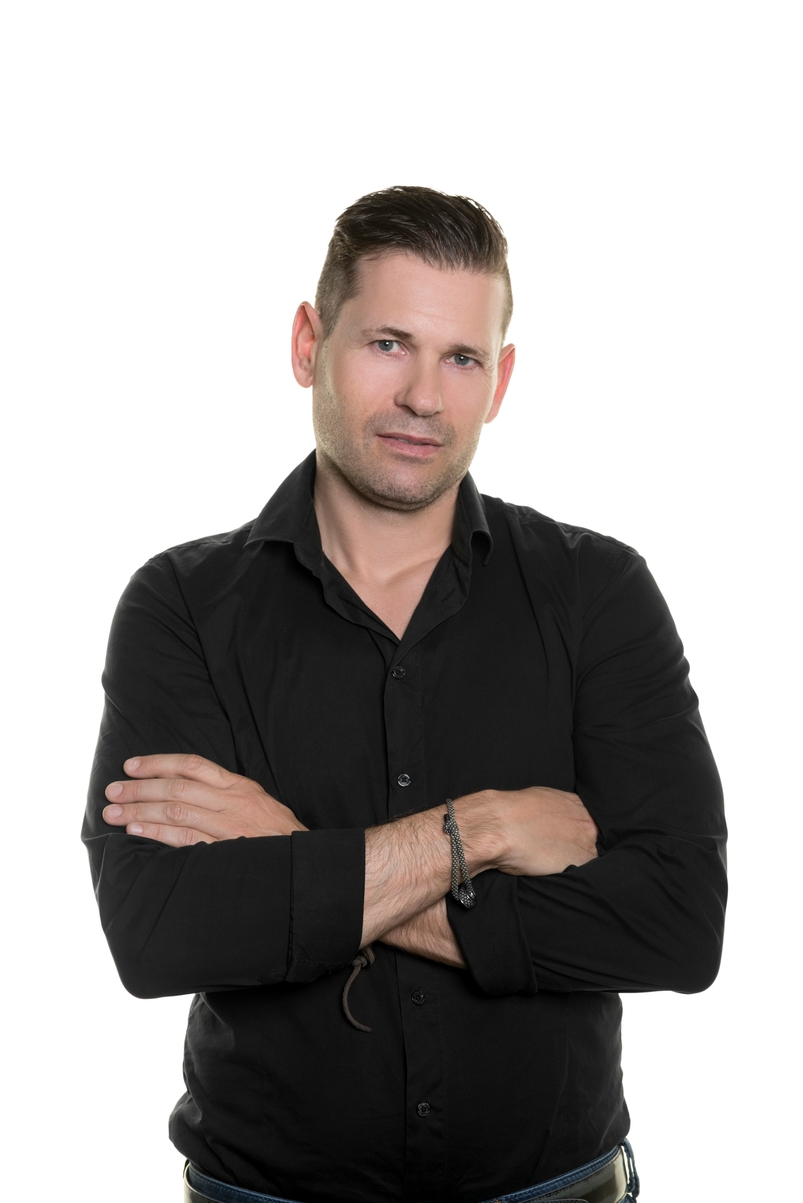 Frédéric Darbellay
Center for Children's Rights Studies , University of Geneva, Switzerland 
Considering the urgent and wicked problems of our time – climate change, political, financial, social crises, bio-eco-technological transformations, artificial intelligence, etc. – mobilizes the explanatory and comprehension power of multiple disciplinary perspectives on these complex issues, while highlighting their limits or even their impossibility to propose a more global and integrated understanding. From the life and natural sciences to humanities and social sciences, the organization of knowledge in disjointed disciplines requires today a complementary inter- and transdisciplinary vision, in order to establish links between disciplines and reorganize them in a both creative and scientific, social and cultural innovation perspective. This lecture will draw on the progress of inter- and transdisciplinary research to define the main concepts that structure it and show the interweaving between interdisciplinary and creativity studies. It will also address the abilities and even the cognitive and pragmatic skills required for researchers and practitioners who venture out of marked pathways supporting the transformation of scientific and professional fields.
---
ADHD: Disorder or Gift?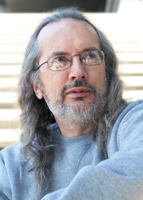 Ken and Andrea McCluskey
University of Winnipeg, Canada
As the term itself indicates, ADHD is typically viewed as a "disorder." And certainly, hyperactive and inattentive children present some interesting challenges at home, at school, and in the community. This session highlights many of the problems, and acknowledges that the prognosis for ADHD is sometimes "far from benign." However, an attempt is also made to put a more positive spin on things by recasting reality and pointing to the creative strengths that frequently go hand in hand with the condition. To illustrate, with proper support, might not stubborn behaviour in childhood grow into determination in adulthood? Might not inattentive daydreaming turn into creative invention, overactivity into productive energy, and off-the-wall behaviour into outside-the-box thinking? The overall intent here is to offer a humane, flexible approach to help educational caregivers turn negatives into positives, and identify and nurture the talents of an oft-misunderstood population.
Read a Brief Biography: Ken McCluskey
Read a Brief Biography: Andrea McCluskey
---
Not for the intellectually gifted (or anyone else)!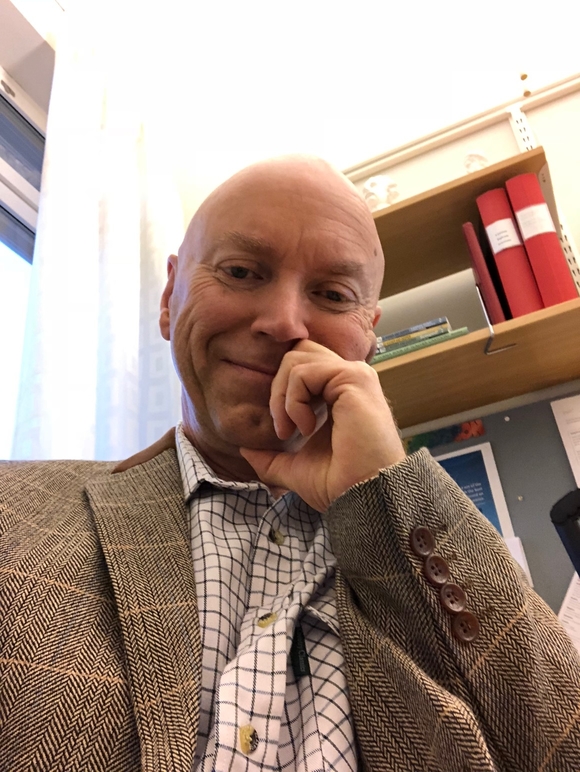 The uses and abuses of competition in education and society
Roland S. Persson
Jönköping University, School of Education & Communication
Few fields of study offer so many contradictions and such fervent conviction as competition. Not many would question that the human species is intrinsically competitive, but the understanding of what this means and how it impacts everything from local schools to the global economy differs to the extreme. A vast number of studies from a variety of disciplines have studied it empirically. Even more literature, without any claim to be scientific, has sung the glory and advantage of human ambition in all fields of endeavor. A few comprehensive efforts have been made to make sense of this extensive and very disparate knowledge base. However, a critical analysis of its published research is difficult to understand, if not impossible, unless the evolutionary origins of ambition, its conditions and effects on human existence are taken into consideration. Competition is arguably the dispassionate engine which drives phylogenetic evolution for all known living organisms. It is difficult to say anything valid about any human behaviour without considering it. The result of the analysis presented in this keynote is disheartening. Few assertions of claimed benefits made by researchers in education and psychology stand up to the knowledge base of biology and our evolutionary history. Most fail because they are studied on the tacit assumption that competitive processes, even if essentially detrimental, are always subject to control and can therefore be used instrumentally in all social settings for every conceivable endeavour in an always constructive way. No practitioner, and very few scholars in the social sciences, take the randomness by which we sometimes behave into account, nor that much of human behaviour is motivated by biological algorithms generating largely automatic and unaware actions. We do not always know when we compete or why. Competition as an evolutionary function does not easily translate into intellectually engineered strategies, especially not if they involve intellectual and creative endeavours. The only domain in which competing remains reasonably true to its evolutionary origin and function is the pursuit of physical prowess such as in sports. Competition has by natural selection over eons of time been designed to be primarily physical. This keynote concludes by comparing argued benefits as probable, occasional, doubtful or improbable to known facts of evolution in order to suggest what we may have understood correctly or what we most likely have misunderstood entirely.
---
Creative Learning through Student Research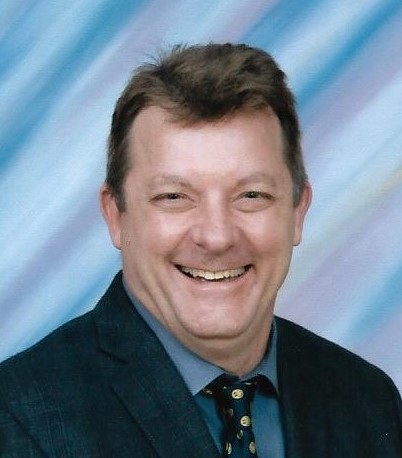 Patrick Blessinger
St. John's University, New York City, USA
Keynote Abstract: In the modern era where creative industries represent a growing segment of society and the economy, developing creative thinking in student has become as important as critical thinking. Given this emerging reality, educational systems are seeking ways to foster creative learning in students. To this end, student research has become a promising approach to help cultivate both creative and critical thinking in an integrative and interdisciplinary way. This keynote address will discuss the principles, challenges, and advantages in designing and implementing interdisciplinary student research projects into the curriculum with the goal of fostering creative learning in students.
---
The Creative Teacher: What it Means and the 'Making' of the Creative Teacher
Douglas Newton and Rachel Simpson
Durham University, UK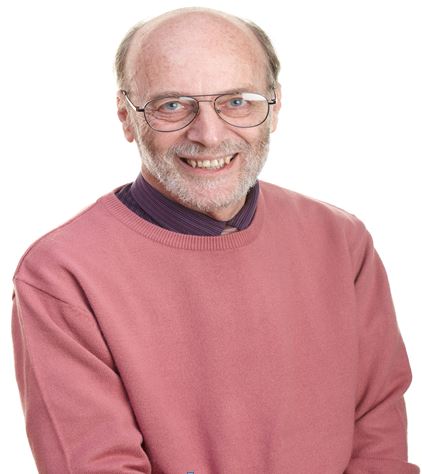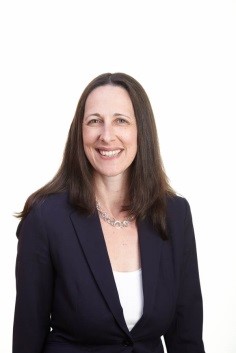 Times change. What was once central to classroom life becomes peripheral, and what was once a luxury, becomes essential. So it is with memorization and creative thinking. Digital devices now store the facts and figures children once laboured to learn. Robots increasingly do what is repetitive and routine, and we strive to help our students exercise imagination and generate ideas. Being able to think creatively is a powerful capacity because it has the potential to confer self-sufficiency and flexibility of action. We rightly see this capacity in terms of our students' competence. Nevertheless, we should also see it in terms of ourselves. The creative teacher is one who can construct original ways of engaging their students, new ways of making concepts meaningful, novel ways of overcoming learning difficulties, and imaginative ways of giving their students a passion for their subject. And creative teachers can adapt to change. A teacher's working life can spread over half a century, fifty years of changing times. Creative thinking can help these teachers be effective, find satisfaction, and cope with what the future brings. But can we help them be creative?
This presentation describes a long-term project aimed at answering this question. It contextualises the problem, comments on theoretical frameworks, and describes our findings about teachers' notions of the creative teacher and creative teaching, and the implications of these notions for training teachers to be creative in their work. It concludes with an account of how teachers' thinking and practices could be transformed so that teachers approach their work with imagination and creative solutions to pedagogical problems. Possible obstacles to the process will be mentioned.
---
'Creativity is our hope', but how do we spread the message?
The Report of the Durham Commission and Arts Council of England on Creativity and Education
Lynn Newton and Lucy Davies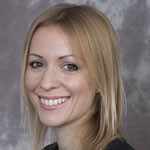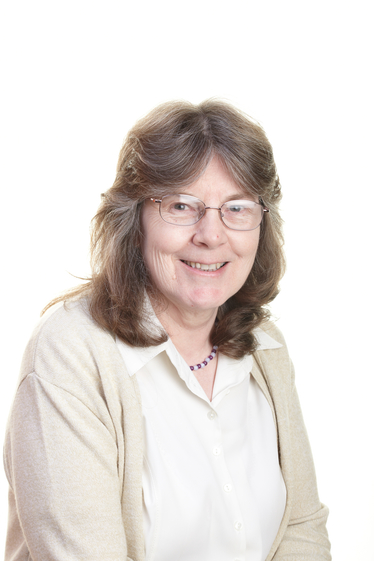 Durham University, UK
Some time ago, a UNESCO conference concluded that 'Creativity is our hope', and research continues to point to the need to develop creative thinking competences and dispositions in students, and - with one eye on the economy - in the workplace. Nevertheless, what happens in schools and in the workplace is not always conducive to fostering and making the most of creative competences. Durham University and the Arts Council for England collaborated in a major project with the aim of exploring practices in schools and in the workplace. Their findings led to recommendations aimed at increasing the attention given to creativity, its value, how it is fostered, and how it is put to good use. This presentation, by two of the leading contributors to the report, describes the background, and some key aspects of the Commission's findings and its recommendations.  
The process of negotiating the report's content with diverse groups with an interest and investment in creative thinking also provides researchers with food for thought. Many of those involved were, themselves, very creative people, and they believed creative competence to be a valuable asset. Nevertheless, accommodating diverse notions across the spectrum of human endeavour can be a challenge. In short, collecting the data is not always the most difficult part of producing a report involving a large number of people, an experience which may be of value to others.
---
Gifted Underachievers:  Why Smart Students Do Not Do Well in Schools
Nicholas Colangelo
Dean and Director Emeritus, College of Education, University of Iowa, USA
This presentation focuses on gifted students who do not do well in school in terms of grades and other assessments as well as behavior.  By definition, gifted students have the capacity to do very well in school.  However, we know and that a number of such students do not do well in school and certainly well below expectations. Schools should be a place where gifted students excel.  This presentation will provide evidence and reasons for why some gifted students underachieve in schools and what can be done to minimize underachievement.
The Social and Emotional Needs of Gifted Students
Nicholas Colangelo
Dean and Director Emeritus, College of Education, University of Iowa, USA
Historically, we have known more about the academic abilities of gifted students rather than their social and emotional needs.  Exceptional ability manifests itself in context—a society, a particular school.  Exceptional ability, specifically exceptional academic ability, generates a number of reactions by teachers, parents and age-peers.  These reactions, both positive and negative, help us understand the social emotional needs of gifted students as well as the counseling strategies that are effective in meeting these needs.
---
Imagination and Inquiry: Encouraging Creative and Transcultural Learning in an Age of Global Mobilities
Karen Magro
Faculty of Education, The University of Winnipeg, Canada
How can educators encourage creative learning in an ever changing world that challenges individuals to navigate great distances that may be cultural, social, geographic, and psychological? As classrooms today are becoming more multiethnic and multicultural, the roles and responsibilities of teachers have also become more multi-layered, interdisciplinary, and complex. Knowledge of other cultures, traditions, languages, and customs that mirror the diversity of the world can better equip both teachers and students with the skills needed to navigate these micro and macro changes. But what transformative changes across educational levels are needed? What systemic and institutional barriers erode a truly inclusive and transformative learning context where all can participate? The teacher's ability to help link "local and global" issues is particularly important. A knowledge of history, place, and culture helps to cultivate a sense of purpose and meaning in life (Dei, 2002). Too often, the psychological, emotional, spiritual, and cultural dimensions of learning are undervalued in traditional educational contexts. In the process of their education, individuals can lose vital connections between themselves, their community, and their cultural heritage. Transcultural learning and Global Citizenship Education (Gce) building up awareness, empathy, and personal and social agency. The skills that individuals need in today's rapidly changing world transcend traditional curricula and assessment protocol.
A "world curriculum" would integrate themes and topics across the disciplines; it would take into account a need for learners to understand world philosophies, religion, cultural studies, arts based education, world issues, literature, and new literacies. Emotional literacies such as empathy, resilience, motivation, and transcultural communication can be integrated in powerful way when rigid boundaries between the disciplines are broken. By adding an international dimension to subjects and by encouraging students to extend their knowledge and skill sets to other cultures, communities, and ways of being, we will be in a better position to work toward finding solutions to some of the greatest challenges our world faces today. This key note speech will draw upon theoretical frameworks from transformative learning, creativity, cultural studies, reading resilience, new literacies, post-colonial research, and global citizenship education. Parallels between theories of creativity and transformative learning theory will be reconfigured from the lens of transcultural literacies and global citizenship education. Ideas for developing a "world curriculum" will be highlighted. A monograph and an annotated bibliography for building a transcultural curriculum will be provided to all ICIE conference participants.
---
Empowering Learners for a Creative Tomorrow: Communication, Collaboration and Critical Thinking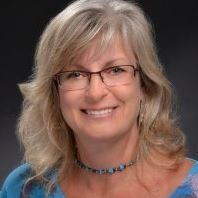 Christine Boyko-Head
Mohawk University, Canada
Communication, collaboration, and critical thinking are identified in various reports as essential 21st Century employability skills (WEF, 2016, OECD 2018). Yet, many educators teach communication through a read/write/repeat model and ask "students to regurgitate somebody else's ideas through rigidly structured essays and reports" (McKenney, 2018, p 33). Many learners in the post-secondary communications classroom struggle with expression, distrust collaboration, and doubt their critical thinking. Clearly, the read/write/repeat model of communication education is not working for everyone.
This interactive presentation shares Boyko-Head's Mind the Gap project and how creative strategies might contribute to the development of equitable, learner-centred differentiated learning spaces. Specifically, she details the role problem solving and cognitive preference awareness plays in giving learners a value-neutral language for critical reflection and how this awareness can lead to self-regulated learning behaviour and self-differentiated learning strategies creating engaged, inclusive, empathetic classrooms.
---
Manfred Spitzer
Ulm University, Ulm, Germany
---
Educating Professional and Agentic Teachers to Future Schools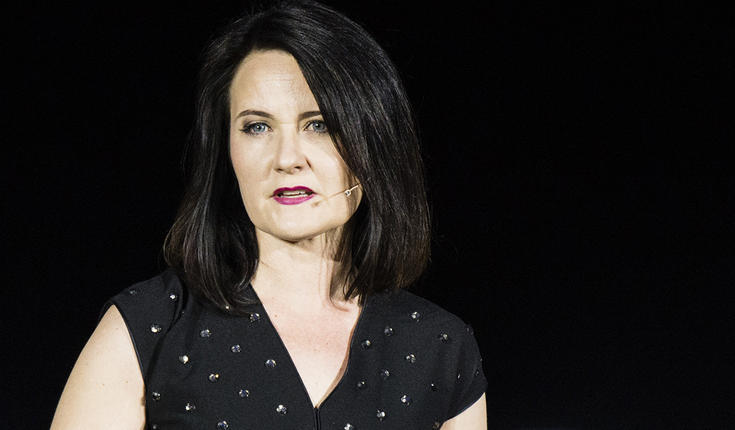 Centre for University Teaching and Learning; University of Helsinki, Finland
Teacher's professional agency and competence have been discussed relatively extensively in the literature, often linked in educational policy discourses, teacher standards, or even intended outcomes of teacher education. But what do teacher's professional agency and competence actually mean, how they are related to the core of teacher's work, teacher knowledge and action, and teacher learning in teacher education. This presentation will elaborate teacher's professional agency and competence by focusing on teaching as a thinking practice (cf. Lampert, 1998), and teacher knowledge and behaviour. Through this, the aim is to understand the complexity of teacher's professional agency and competence both theoretically and empirically. By leaning on the empirical evidence, the presentation will try to answer to the question: what kinds of characteristics of teacher education cultivate student teacher learning in becoming agentic and competent teachers? And why should we be interested in them?
---
Neuroscientific Viewpoints to Creativity and Innovation - Fostering Learner's Competencies and Development
University of Helsinki, Finland
Neuroscientific research has recently given some new insight into understanding creativity and innovation from a new viewpoint, taking into account the mechanisms with which the human brain learns, combines existing and new knowledge, and creates new solutions. The physiological prerequisites of creativity, including data from measurements of physiological states during learning and problem-solving moments, can be helpful in planning and orchestrating possibilities for creative and innovative activities. Neuroscientific research highlights the balance of feeling of control and predictability contrasted to unexpected, novel and surprising elements. This talk will aim at explaining neuroscientific discoveries in the field of creativity research.
---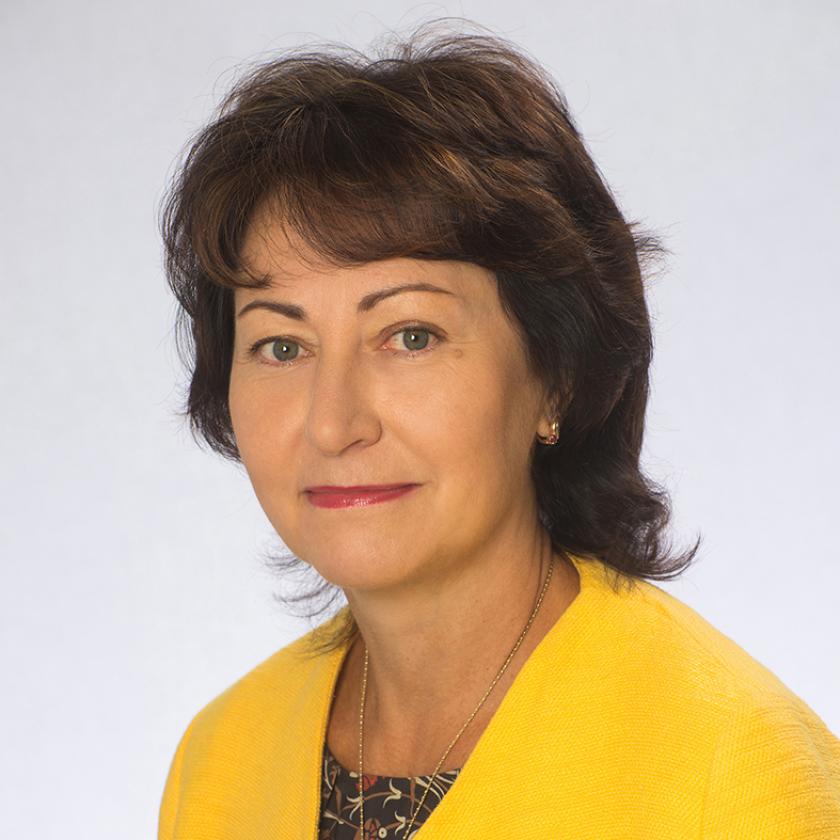 School-University Partnership for Whole-School Improvement in Estonia
School of Educational Sciences, Tallinn University, Tallinn, Estonia
There is continuous need to revise the ways of the school innovation considering the recent research knowledge. The approaches like teacher leadership, co-creation of the new practices and evidence-driven school development were used for designing school-university joint programme in Estonia. The aim of the one academic year joint programme "Future School" is to support the whole-school innovation by enhancing the teaching and learning culture with: 1) shared leadership creating conditions for teacher leadership, 2) school-university co-creation of new methodologies and 3) implementation of evidence-driven innovation for sustainable improvement of teaching practices. Supporting schools to use evidences to improve some processes may turn these organizations into learning organizations, which are able to define and evaluate their own performance.

The discussion is organised around following questions: (1) How leadership practices support innovation processes at school? (2) How co-creation of the new practices is actualised in innovation process? (3) How schools work with evidences in innovation process?