Leland Lee Art Exhibition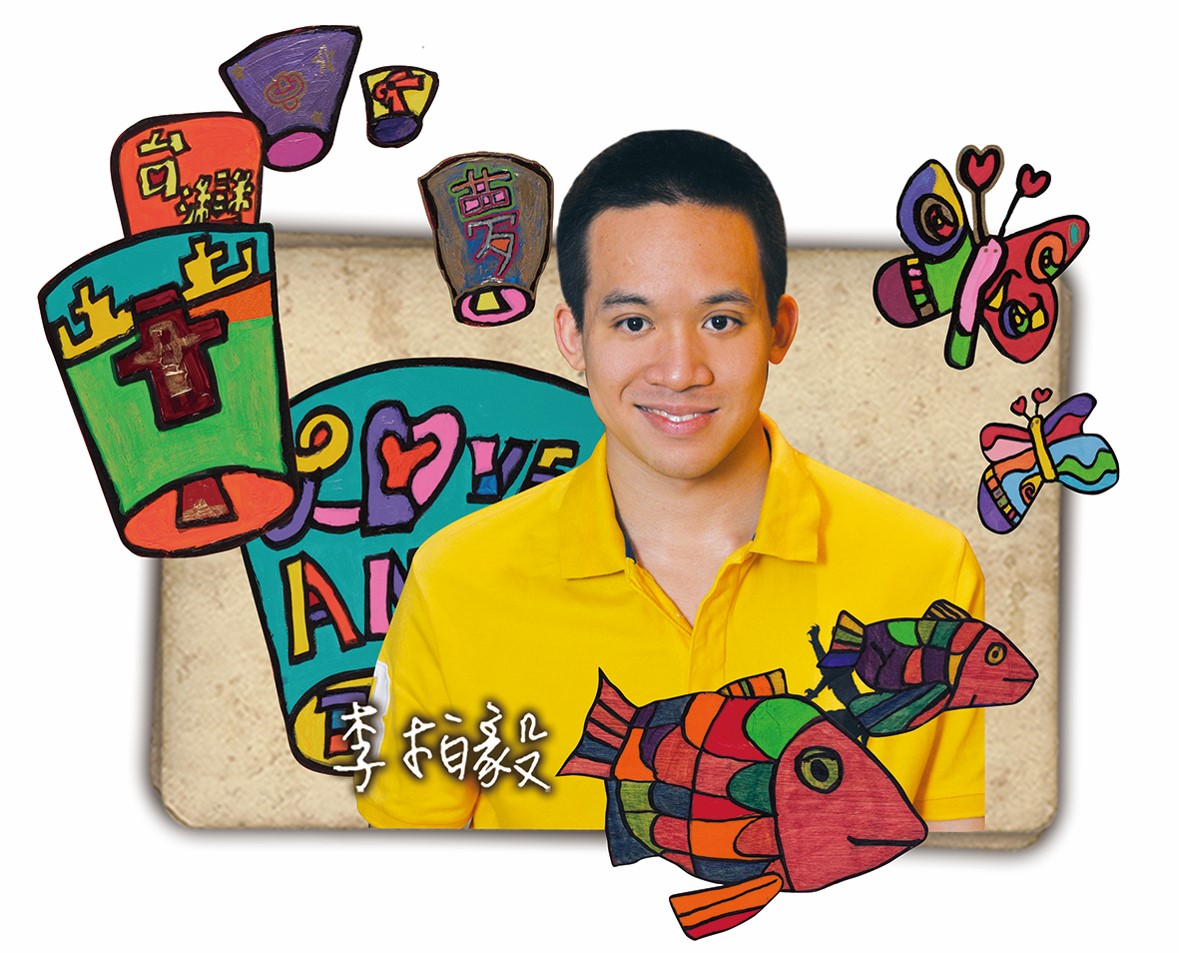 Leland Lee's artworks are joyful and invigorating-- a soulful reflection of Leland's person and inner world. His artistic talent was discovered and certified as "exceptionally gifted" at the age of seven. Leland uses bold colors, intricate shaped blocks filled with golden yellow, fiery red, bright orange, teal, purple, turquoise, and royal blue, accentuated by gold or silver lines are often found in his compositions. It's remarkable that the strong contrasting colors achieve an incredible harmony, all without the formal training in color theory.
Leland has been presented on many platforms, receiving awards and recognitions, meeting dignitaries such as Pope Francis and Taiwan President; to him he is just doing what he loves, telling his views and stories by painting, showing his world is filled with vibrancy and love.  
Leland was born in May 1989 in Los Angeles, California. He currently resides in Taipei, Taiwan.
Presenting paintings on canvas and scrolls by Leland Lee, an artist from Taiwan, this exhibition sends the message of Love from Taiwan.  
From Leland's perspective, there is love everywhere and at any time. Words like "LOVE", "Anytime" and the symbol of hearts frequently appear in his paintings. His world is full of possibilities and abundance of love, empowering him to communicate his outlook on life through his paintings.
Each painting is a reflection of Leland's life experiences and is shown with exceptional visual acuity and vivid imagination. We are to love and achieve harmony with the planets, people and animals, any time!
Leland Lee's artistic creation is not limited by time and space. The landscape and people he sees are recreated into collage-like, imaginative images of memory. Through using extending, dividing lines and basic units in bold, variegated colors, Leland constructs a fantastic world he envisages, guiding his audience to traverse reality with his unique perspective. The colors in Leland's works are unfettered and rainbow-like; the unrestrained lines run freely with imagination on the canvas.